October 29th Spooky Deck Night – Friday Night Magic!
Werewolves and Zombies, and Vampires! Oh my! We are rolling into Halloween weekend with a haunting Friday Night Magic event - SPOOKY DECK TOURNAMENT!
Put your deck building skills to the test with this eerie challenge! Will you erect a mono-black undead army? Haunt your opponent with a stack of blue ghosts? Or storm the battlefield with a pack of Werewolves from Innistrad?
Tournament Format
We will be running the Spooky Deck Tournament at both locationsóbut the format will be different at each location:
Historic Tournament - FTW Claremore
Standard Tournament - FTW Pryor
Achievements†
Each player will receive Spooky Achievement List at the beginning of the tournament - make sure you keep track of your Achievements during game play, as the player with the most Achievements wins a prize!
Prizes

We will be awarding prizes to the following:
1st - 3rd Place
Player's Choice Best Spooky Theme
Most Achievements Completed
Cost
This event is FREEEEE! Join us Friday, October 29th to participate! Sign up begins at 5pm!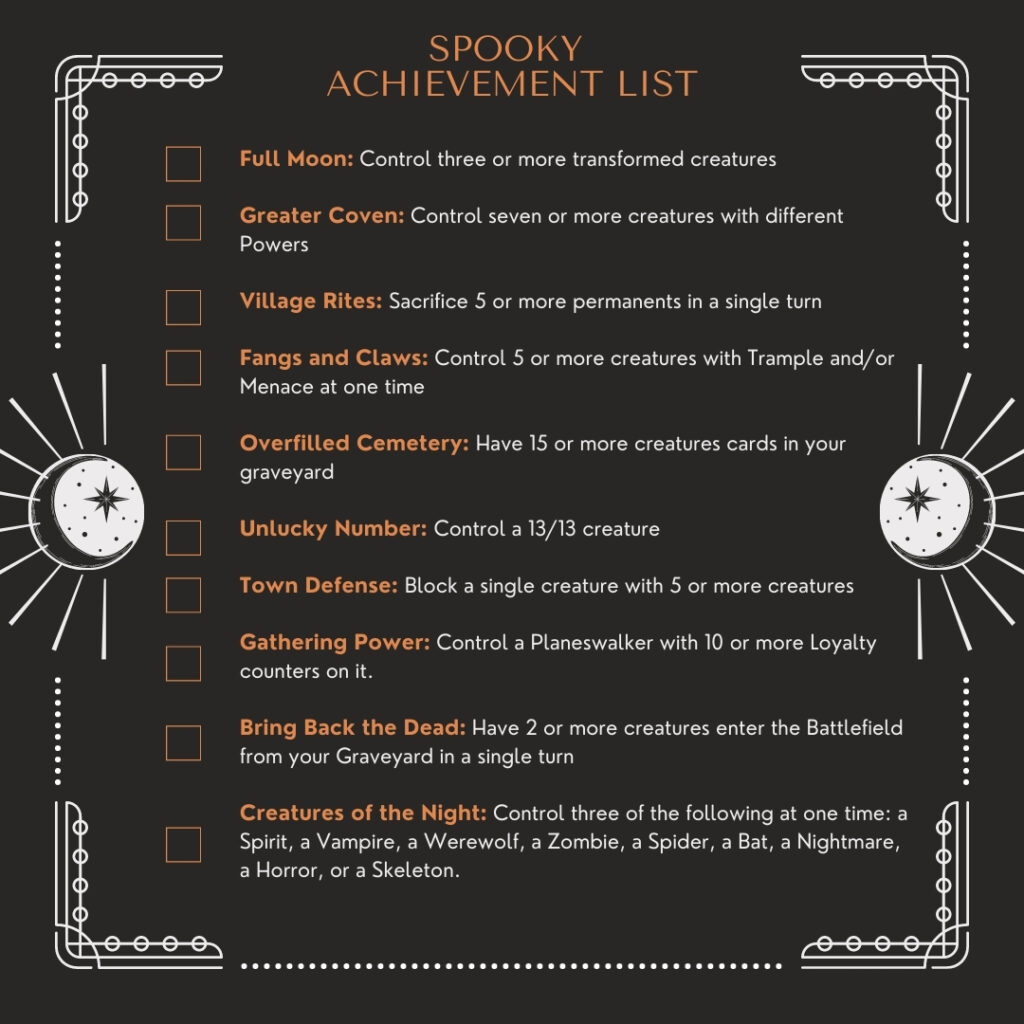 Have you signed up for the Magic Companion app yet?!†
Find and join limited and constructed events at participating stores! With the Magic Companion app you can find your next match, and even get notifications of when it's time to play!
Organize your events and match results by self-tracking or pairing with your local game store! Magic Companion lets you automate match results, use a built-in life counter, and get notifications of new rounds.
RUN YOUR OWN EVENTS FROM ANYWHERE
Stage your own tournaments with the capability to host up to eight friends in the Home Tournament Organizer. You add the names, the app tracks pairing + standings. Easy!