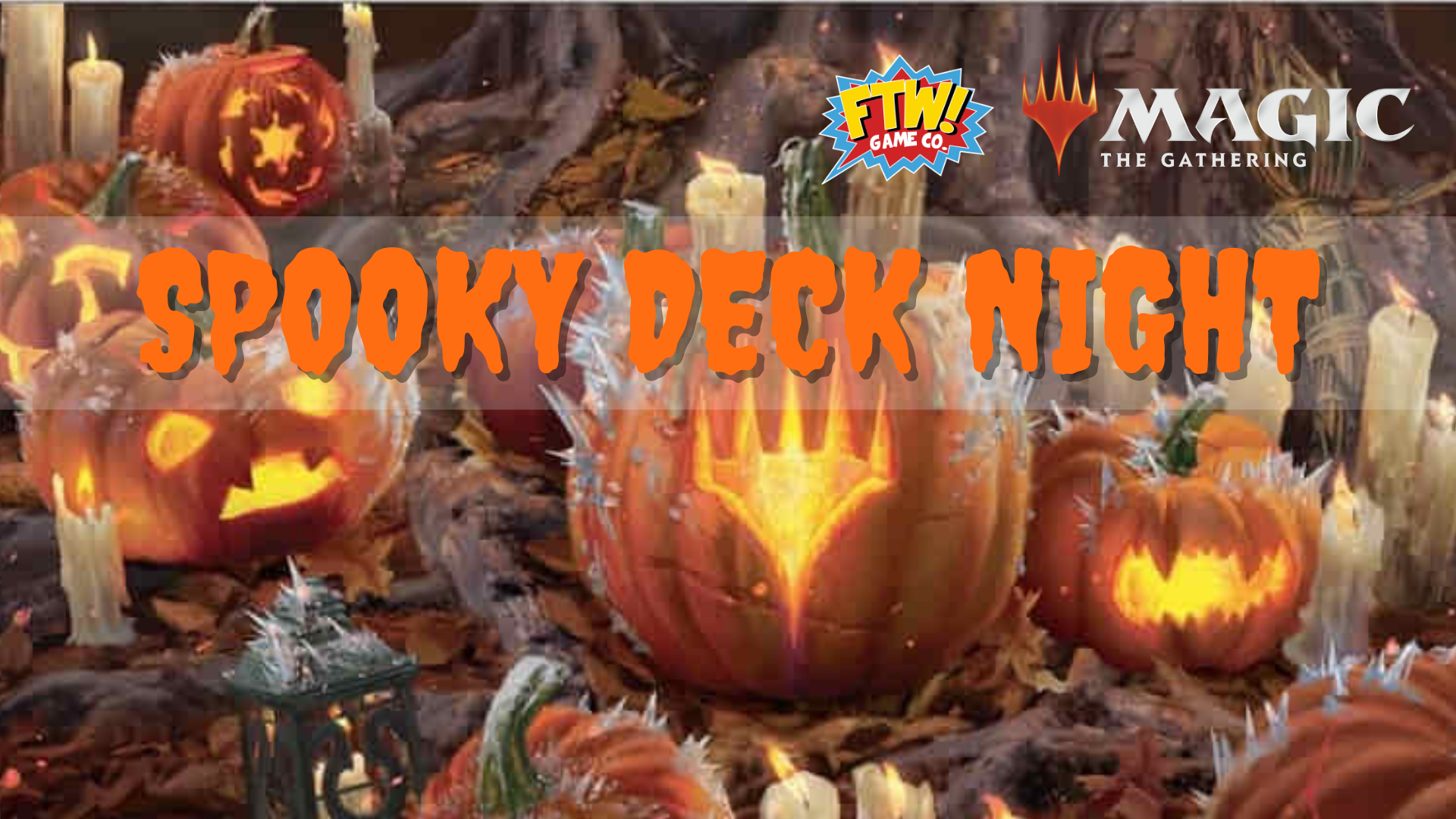 FNM Spooky Standard Deck Night
Werewolves and Zombies, and Vampires! Oh my! We are rolling into Halloween weekend with a haunting Friday Night Magic event – SPOOKY DECK TOURNAMENT!
Put your deck building skills to the test with this eerie challenge! Will you erect a mono-black undead army? Haunt your opponent with a stack of blue ghosts? Or storm the battlefield with a pack of Werewolves from Innistrad?