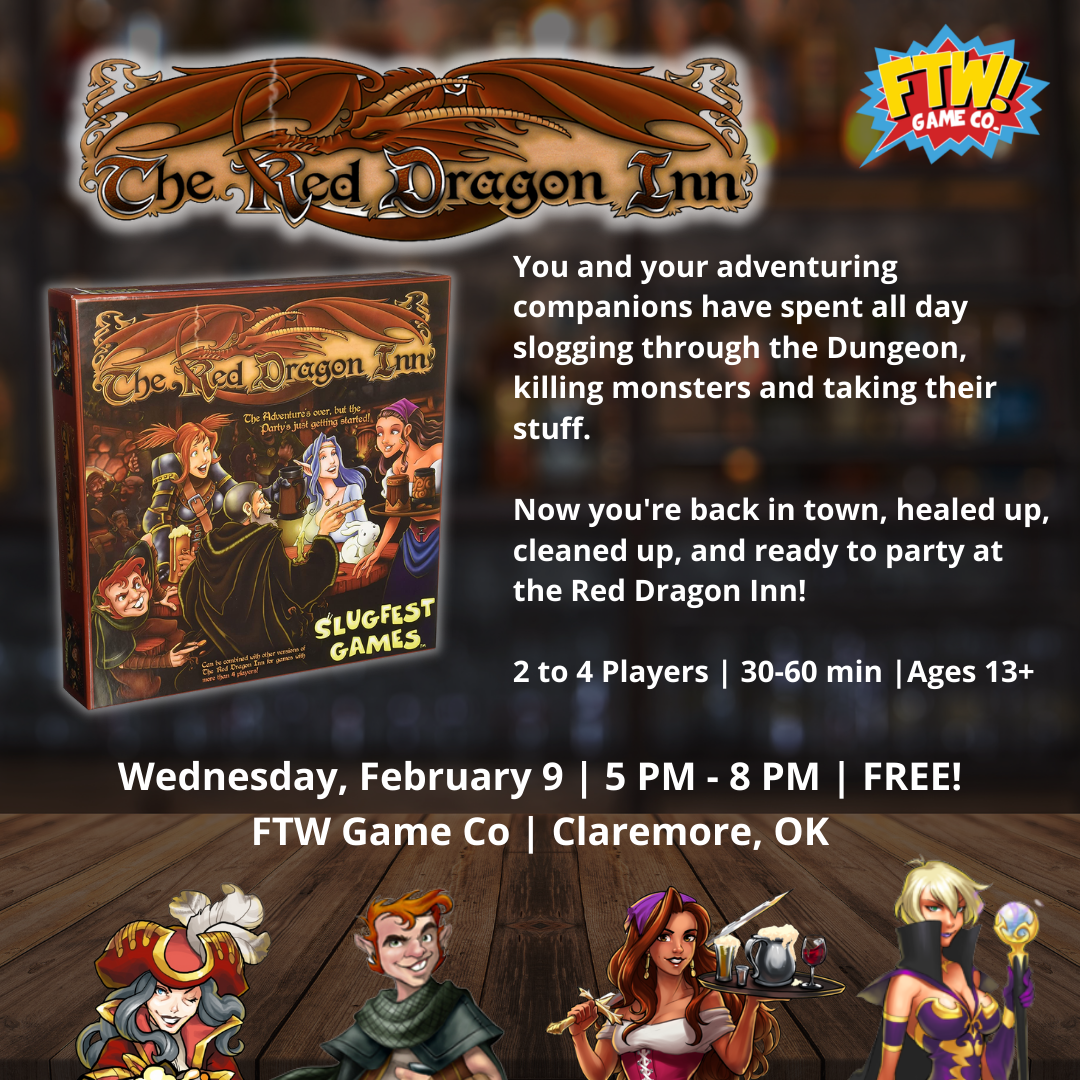 Red Dragon Inn – Free Game Night!
Come out and play Red Dragon Inn with us!
You and your adventuring companions have spent all day slogging through the Dungeon, killing monsters and taking their stuff.
Now you're back in town, healed up, cleaned up, and ready to party at the Red Dragon Inn!
Recommended Ages 13+